Recent Projects
Why would I choose pears roofing,
First of all as a satisfied customer from July 2019, after having a quote and agreeing to the scope of works to be carried out on our property, from the day of scaffold being erected to roof being stripped and re roofed to scaffold being removed, the whole team roofers and scaffolders professionalism was second to none.
Polite, punctual, and dedicated to a high standard, I would recommend this company with no hesitation.
Howard W – Re-Roofing, Carnforth
Had Pears roofing out to come and give a quote to what was essentially a new build property. The roof provided a few difficulties including a very low pitch. Chris and the team carried out in depth and thorough research setting my mind at rest that the products they were supplying would be fit for purpose and also be covered by a guarantee. I could not be happier with the finished product and many people have commented on how good it looks, both passers by and other lads working on site who have been in the building game for many years. The roofing lads were punctual, polite and their work was second to none. I wouldn't go to any other another company in the future as the professionalism, communication and skill set is outstanding.
Jamie H – New Roof, Poulton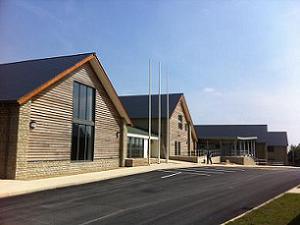 Holcombe Moor Cadet Training Centre. 
The Cadet Training Centre at Holcombe Moor is situated in the hills above Bury and was exactly as you would imagine a traditional army camp with a collection of old buildings and wooden huts. So it was a relief in 2005 when it was rebuilt and we were proud to complete the roofing for the new centre.
Now with its new facilities the camp is in constant use both as a cadet training centre for Greater Manchester Army Cadet Force and for regulars and reservists.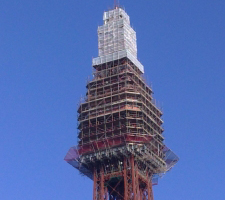 Re-roofing of the historic Tower Ballroom using new Welsh Slates and new lead - Client: MPM NW Ltd